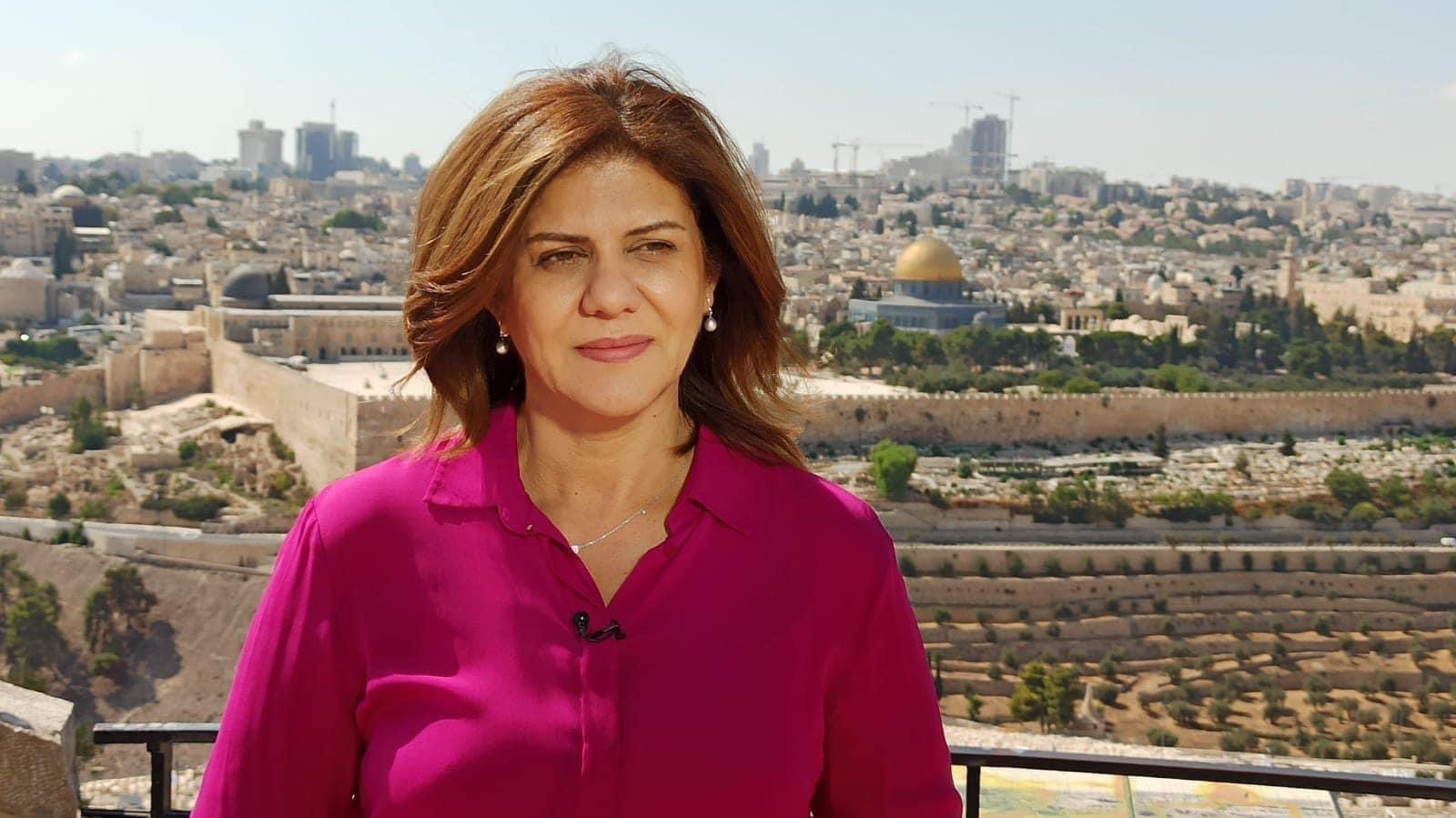 Palestinian journalist Shireen Abu Aqleh, a prominent reporter for Al Jazeera who has been one of the most well-known faces conveying the current situation in Palestine in Arabic-language media for over 20 years, was shot dead in the early morning hours of Wednesday, 11 May by Israeli occupation forces invading Jenin. She was shot in the head as she wore her "Press" vest, sparking outrage at her murder and at the systematic attacks directed against Palestinian journalists.
The assassination of Abu Aqleh drew comparisons to the killing of Palestinian journalist Yasser Murtaja and Ahmed Abu Hussein in Gaza during the Great March of Return in 2018, as well as the 50 Palestinian journalists killed since 2000 by the Israeli occupation. There are also dozens of Palestinian journalists held behind occupation bars, including Bushra al-Tawil, jailed without charge or trial under administrative detention. Abu Aqleh was a fixture on Al Jazeera, famed throughout the Arab region for her reporting of four wars on Gaza, the Israeli war on Lebanon, and the ongoing Palestinian liberation struggle. On many occasions, she covered the stories of the thousands of Palestinian prisoners, their families, their lives and their resistance. Indeed, her final tweet reported on the death of the mother of one of the longest-serving Palestinian prisoners, Karim Younes, only eight months before his scheduled release.
She joins a long line of Palestinian martyrs whose lives have been taken by a colonial force attempting its futile effort to defeat the Palestinian people. Her legacy, like that of all of the martyrs of Palestine, must inspire all to organize, struggle and resist for the liberation of Palestine, its prisoners and its people, and to turn our eyes to Jenin, a daily site of assassinations, extrajudicial killings, armed raids, home demolitions and relentless occupation assaults — and a daily site of an undaunted and undefeated resistance that continues to struggle for justice and freedom, to defend the land and people from colonial aggression.
We urge all to salute the martyrs of Palestine and their aspirations by joining the marches and rallies for Palestine around the world marking the 74th commemoration of the Nakba, the Day of Palestinian Struggle, and the ongoing movement for liberation and return. See the list of actions below.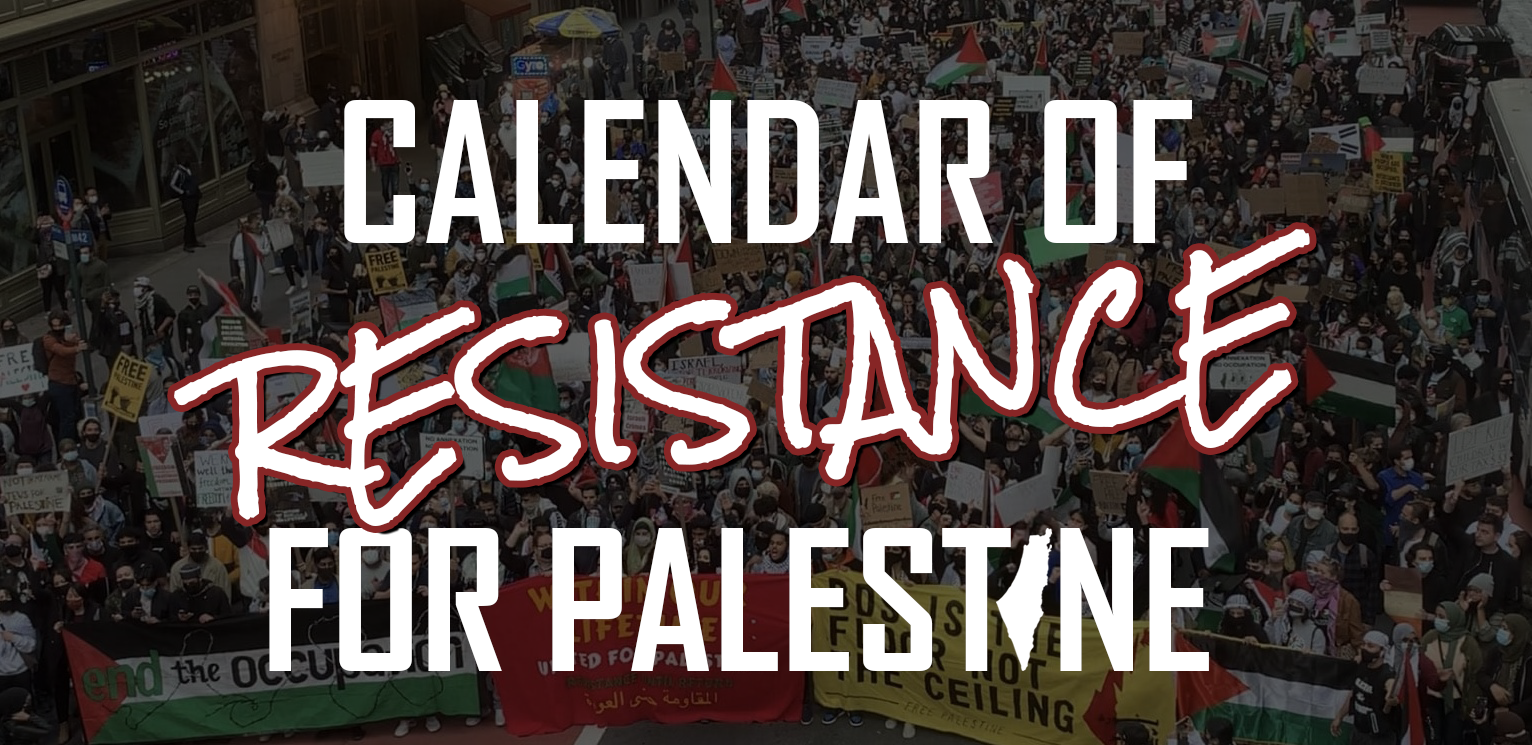 Samidoun Palestinian Prisoner Solidarity Network urges all Palestinian, Arab and international supporters of Palestine to escalate their organizing and struggle to confront massacres and ethnic cleansing and support Palestinian resistance throughout the entire land of Palestine.
(The list below will be constantly updated – please share the link with your friends and comrades!)
These events are organized by many groups around the world — wherever possible, we link to the original organizers so that you can be in direct contact! Please note: this list is for action-oriented/outdoor/protest actions specifically.  Of course, some of the most important direct actions -- like those of Palestine Action -- are not announced in advance!
Check out our events listings for the webinars, discussions and meetings we're involved in! 
TO ADD YOUR EVENT TO THE CALENDAR: Email us at samidoun@samidoun.net, message us on WhatsApp at +32466904397 or tag us on social media! We know that these events are mainly international and that the Arab people are marching everywhere for Palestine — we will be honored to add Arab events.
Thursday, May 12
Britain
Canada
United States
Friday, May 13
Australia
France
Saturday, May 14
Austria
Belgium
Britain
Canada
Catalonia/Spain
France
Germany
Ireland
Italy
New Zealand
Norway
South Africa
Sweden
United States
Sunday, May 15
Australia
Belgium
Britain
Canada
Denmark
France
Germany
Italy
Netherlands
New Zealand
Spain/Spanish State
Sweden
United States
Samidoun chapters, affiliates and links around the world:
Samidoun Palestinian Prisoner Solidarity Network has chapters and affiliates in the United States, Canada, Germany, France, Sweden, the Netherlands, Belgium, Greece, Spain, Palestine and Lebanon and we work with groups around the world. Would you like to form a local chapter or become an affiliate? Contact us at samidoun@samidoun.net.
Click here to support Samidoun's work with a donation. 
Alternately, checks and money orders may be written and mailed to:
AFGJ/Samidoun
225 E. 26th St., Ste. 1
Tucson, A.Z. 85713-2925
U.S.A.